The market
People love to read magazines and the digital consumption is on the rise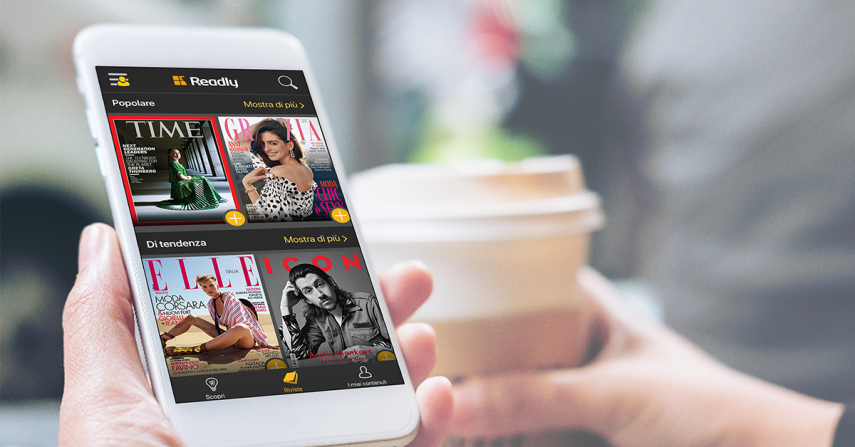 The global magazine market, measured by advertising revenue and circulation, had a turnover of $73 billion in 2019. The digital share of the issue was 10 percent, which corresponds to $4.2 billion. The figures come from PwC, whose forecasts show that the digital share of the release will rise to 12 percent by 2023.
The magazine market is in the early phase of the same shift as the music industry experienced some years ago. With one huge difference, the global magazine market is four times the size of the music industry. This represents a golden opportunity for media houses, editors and journalists to spread their content, increase their reads and grow their ad business digitally.
The magazines that will survive in the future are likely those that offer premium trusted content, can charge for it and have multiple revenue streams. Publishers that embrace the digital shift and recognize that consumers want nothing but easiness and speed will have a huge advantage in the new era of the digital magazine.
Key trends behind the growth of Readly
People read more online and on their smartphones and tablets. The use of smartphones is the most rapidly growing device category. In the UK about 50 percent of people use their smartphone as their main device for news. In Sweden mobile usage is increasing, 70 percent access news via smartphone and 27 percent already pay for online news. Overall with two-thirds (66%) of the population now using smartphones to access news on a weekly basis.
Personalised and curated content is the key to grabbing attention and keeping engagement online today. Big data and smart machine learning are tools to support non-invasive, personalised content from curators. Data supports publishers to stay relevant for multiple target groups with different preferences in a digital environment. When magazines can tailor articles, composition, and ads depending on who the reader is, their product will gain in relevance and become more valuable. Readly has collected over 25 bn data points and is adding millions daily, data points that publishers can use to optimize their business and content on and off the Readly platform. We believe data will become more and more important for publishers.
Trust is becoming a valued commodity. Several surveys show that people are more and more exposed to misinformation on the internet. As a result they are now more inclined to pay for verified trusted content than ever before. Consumers are actively seeking quality content that they can trust, and that is researched, written and curated by publishers and their experts.
The willingness to pay for unlimited subscriptions is becoming the norm across different demographic audiences. Especially young digital natives are used to paying for subscription services like Netflix and Spotify. The main digital business model for newspapers in the last couple of years has been locking their content behind paywalls. However, when looking at reach we can see that all-you-can-read services can attract more people than traditional paywall models.
Anytime, anywhere is the preferred way of consuming content. More than 80 percent of Readly users use their tablets as the preferred way of reading, but the growth of mobile usage shows no signs of slowing down. Readly is continuously developing the experience for readers on all devices and is exploring new ways of consuming magazines on the phone.