Purpose and Vision
We Bring the Magic of Magazines into the Future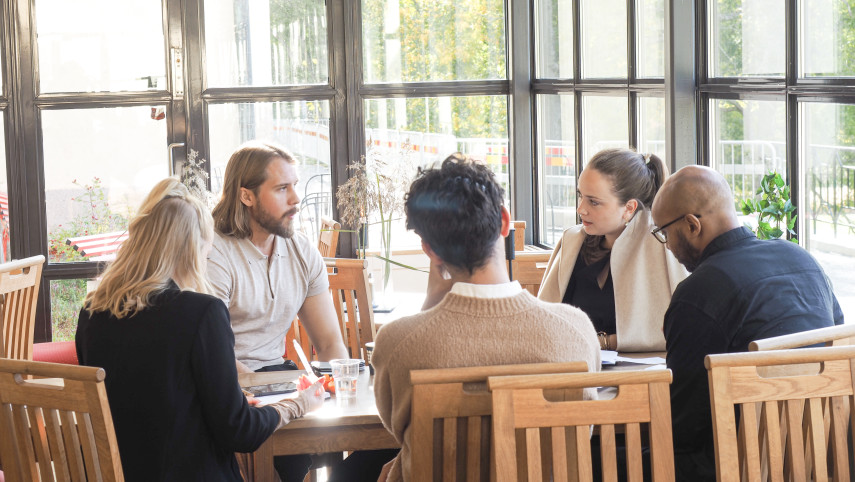 Our purpose
Our purpose is to B

ring the Magic of Magazines into the Future,
e
nabling the discovery and survival of quality content.
The word bringing as opposed to "taking", illustrates the fact that Readly is a part of the digital future. We want to bring the magazines to where we are – in the future. Many industries have come far in their digitisation. However, most of the publishing industry is not there yet.
Through magazines people are drawn into a world of magic where dreams and passions can be explored and come to life. This is where we find an extraordinary source of independent news and information that strengthen the society and safeguard democracy. We want to sustain that magic for the future.
We care for the discovery and survival of quality content in the noisy economy of clickbait and misinformation. We believe in making it more accessible - having it all in the palm of the hand, anytime, anywhere, is what the consumers expect today. We believe in the digital shift and that Readly has a leading role to play.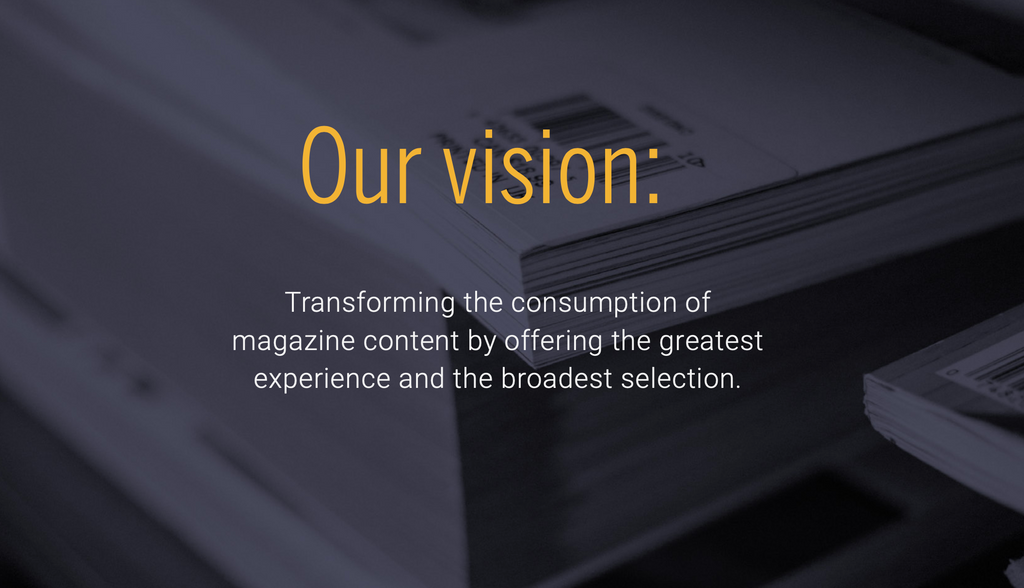 Our vision
Readly's broad portfolio of quality content comes from trusted publishers and editors and covers more than 30 different categories. Today we offer approximately 5,000 titles and approximately 140,000 issues. Readly's offering includes best-selling magazine titles from well-known publishers covering a wide range of categories such as Lifestyle, Health & Fitness and Business & Finance. For children and young adults, Readly offers a catalogue of best-selling titles in local languages and in English.
In order to provide a user-friendly and multi-functional app, Readly provide functions, such as discover mode, favourites, my content and offline reading. The discover mode allows users to navigate through recommendations, trending, popular and new magazines. The user's personal recommendations are based on user behaviour. The global search and sort function enable users to search for keywords in the entire magazine database
Readly is continuously innovating and developing its product offering and user experience. Examples of this are the introduction of the new "Readly Articles" feature via which interesting articles are selected by Readly's editorial team and published in a separate section on Readly, as well as the ongoing beta testing of an Audio feature allowing its subscribers to listen to selected articles. Further, under the Readly Exclusives name, Readly works with its publishers to release magazines that are exclusively produced for Readly's platform.