Purpose and Vision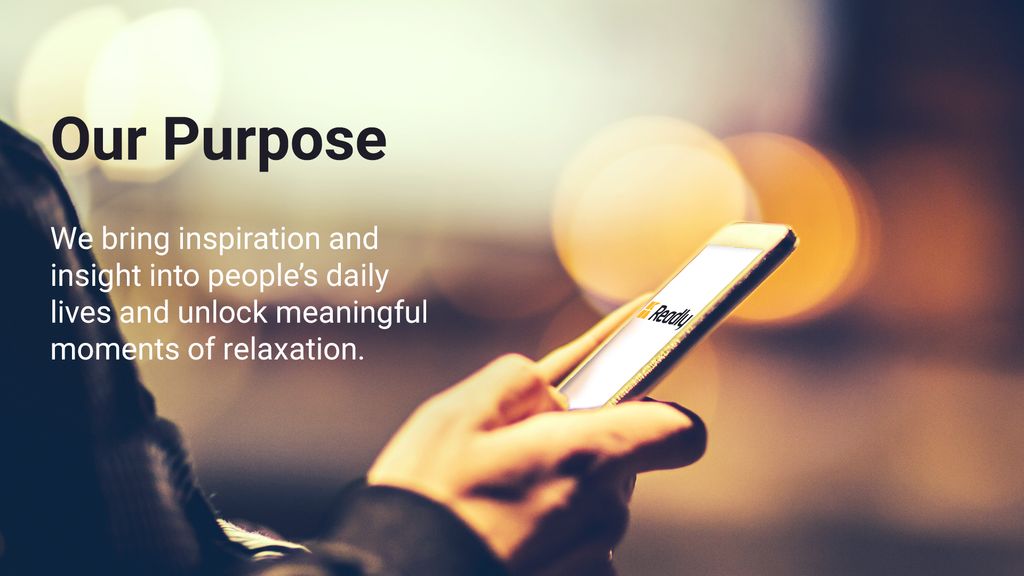 Our purpose
We want Readly to be everyone's destination for limitless opportunities to explore interests, indulge a passion or meningful moments of relaxation.
In the noisy economy of clickbait and misinformation we promote easy access to journalism from responsible publishers and a diversity of news reporting. We want to make qualitative content more accessible - having it all in the palm of the hand, anytime, anywhere. The digital shift is rapid and that Readly has a leading role to play.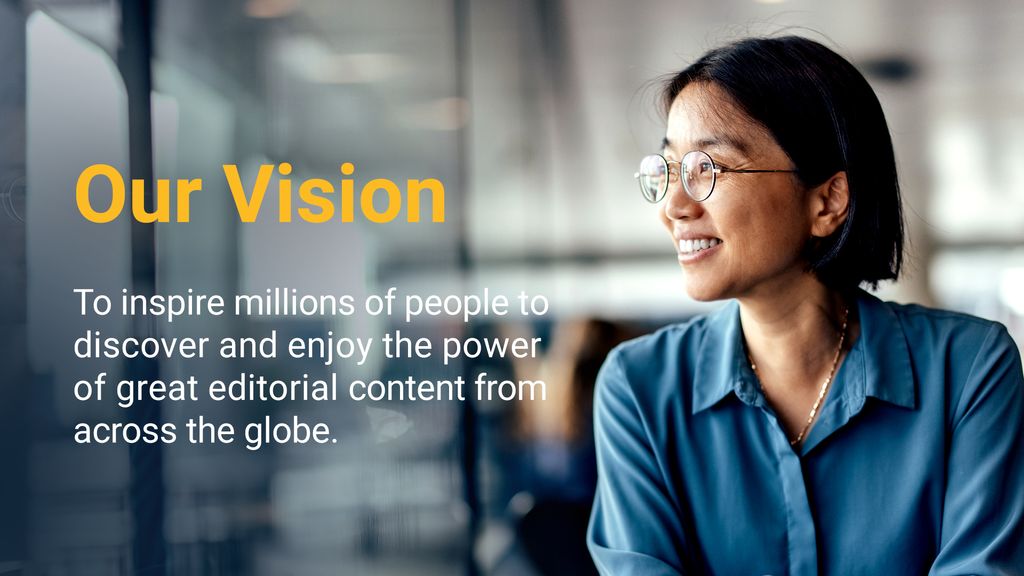 Our vision
The demand for the all-you-can-read offering is growing and editorial content is following in the footsteps of music, films and books. In an age where access to information and digital content is endless, we will not only gather editorial content from around the world, but also make it easier for people to discover and enjoy journalism through our recommendations and personalised selections.
Readly is where you can find your existing favourites among the thousands of titles we have on the platform and be inspired to access relevant content you'd never come across otherwise. Our vision is to see millions of subscribers access the best content from all parts of the world to broaden perspectives and deepen knowledge.
The enriching journalism we distribute comes from reputable publishers and responsible publicists – a strength at a time when more and more consumers feel misled and are worried about fake news. Unlimited access to quality journalism will also serve as an important source of inspiration and guidance in a sustainable lifestyle and sustainable choices.