Strategy
As the European category leader - Readly has adopted an ambitious growth strategy.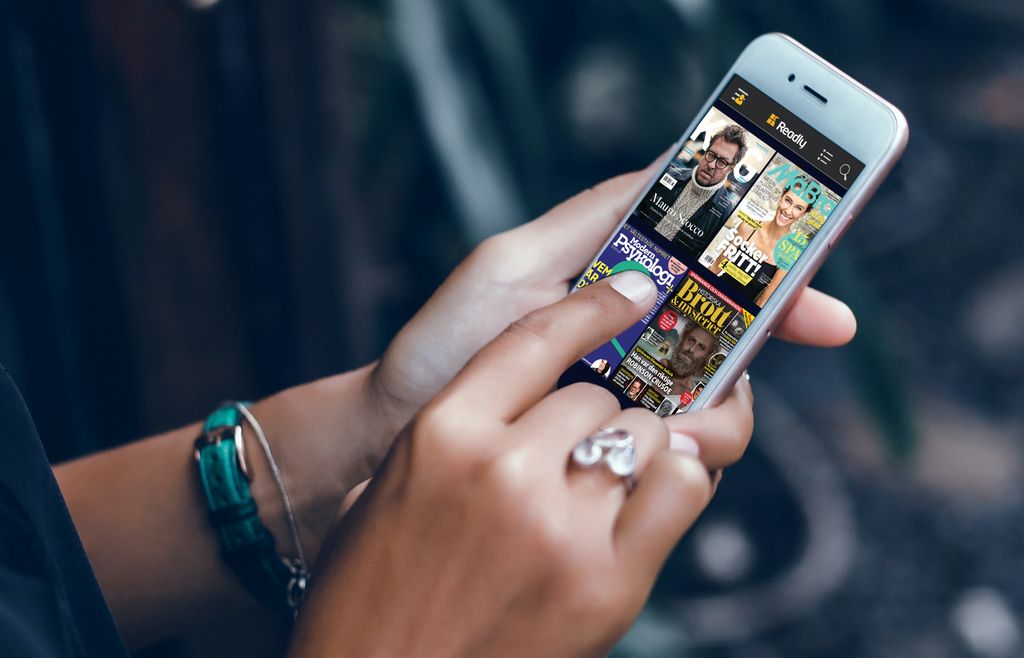 Based on its scalable business model and product, a position as the European category leader*, its attractive proposition for its publisher, partners and subscribers and its strong user engagement and revenue retention metrics, Readly has adopted an ambitious growth strategy to enable it to benefit from the favourable conditions of the market in which it operates. Readly's strategic growth plan is based on the six items below:
Continue to act as the European category leader within digital magazine subscriptions
Organic growth
Investments in brand building and acquisition marketing
Partnerships
Expansion into new territories
Develop new revenue streams
Continue to act as the European category leader within digital magazine subscriptions
Transforming user behaviour, streaming and the subscription models have become the dominant global format in the music and TV industries, fuelling growth in these markets worldwide. In contrast, digital penetration of magazines is still relatively low. Readly is well-positioned to capture the underlying growth in the digital magazine market as the industry transitions to digital solutions. Readly intends to continue to act as the European category leader and leverage its position as the European category leader in the digital subscription market to continue to advance the digitalisation of the magazine industry by continuously working to develop its proposition for its partners in the magazine publishing industry and improving its product and service offering and user experience for its subscribers.
Organic growth
Readly will continue to focus on growing in its existing markets, particularly in its core markets Germany the United Kingdom and Sweden. Readly's current core markets have a total market size of USD 1.1 billion. Within these markets, the demand for digital magazines and digital magazine subscription with unlimited access to a broad range of magazines is increasing. To capture the underlying growth opportunities within its markets, Readly intends to focus on continuously innovating and developing its product and user experience, such as enabling articles and audio, whether this be on mobile devices or on tablets and improve personalisation and to discover new content that is engaging.
Investments in brand building and acquisition marketing
Readly will invest in increased marketing initiatives and PR activities aimed at increasing category and brand awareness in order to increase organic growth. Readly will also continue to invest in the acquisition of new subscribers via digital performance marketing. Readly constantly monitors and optimises the efficiency of existing and new conversion channels. The allocation of the marketing spend is determined based on which channels and markets that generate the highest return on investment, as well as strategic considerations.
Partnerships
Partnerships are a significant opportunity for Readly to add subscribers to the subscriber acquisition funnel. Readly has ongoing partnerships with major companies within industries such as telecom providers, energy providers and airlines. Going forward, Readly will also focus on entering into more partnerships in strategically important industries, such as retail, hospitality and transportation. Furthermore, entering into partnerships will help Readly to get exposure and gain traction when entering into new markets.
Expansion into new territories
Readly plans to expand into new territories within and outside of Europe. To ensure successful roll-out, Readly has a systematic approach when entering into a new market based on previous expansion experiences. Due to its scalable platform and business model, Readly is able to launch in new territories without having to incur the costs of setting up a local team. Readly's launch process and timing for new territories is mainly dependent on how long it takes for it sign up a broad base of local publishers. Readly's strong network of approximately 800 publishers helps with introductions to important local publishers. Readly's goal is to launch in one to three new countries per year.
Develop new revenue streams
Readly is continuously developing new product features and exploring new ways to generate additional revenue. An example of this is its proprietary advertisment technology. Readly Ads combines the best of offline and online with unique dynamic advertising and enables Readly to add targeted and relevant advertisements in magazines.
A further example is Readly's growing pool of data points which are used to provide the publishers with granular insights into reader preferences and behaviours that can help publishers optimise and shape their future content. This data can replace or reduce the need for publishers to engage external consultants to collect and analyse readership behaviour.

Further, Readly believes that there are future opportunities to develop e-commerce solutions allowing its users to purchase items they see in the magazine directly within the service/app.
*Among identified "all-you-can-read" competitors in Europe, Readly is defined as the European category leader in the category "all-you-can-read" on the basis of: highest number of magazine titles, relationships with most major publishers in core markets, highest average monthly website visits between October and December 2019 (worldwide) and highest iOS-store rating.