Sustainability
Readly aims to have a positive impact on society through digitising the magazine industry.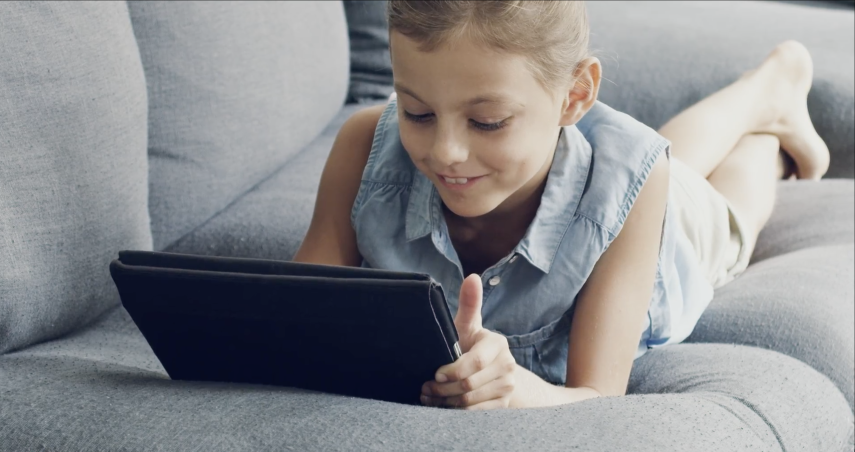 Our purpose is to bring the magic of magazines into the future, enabling the discovery and survival of quality content. Readly aims to lead the digitalisation of the magazine industry. Through this development we will have a positive impact on society and create value for all our stakeholders. We have several focus areas.

Making trustworthy content more accessible
Magazines can be entertaining, fascinating and enlightening - something you read having your morning coffee, enjoy during a vacation or use as an inspiration when undertaking a project. But the content stands for profoundly much more than just a really good read. Journalists and publicists contribute with a great impact in society - portraying communities, bringing readers as close to the truth as possible, and providing citizens with information.
Being a part of the media industry, Readly is concerned about the development of so-called fake news. This phenomenon is seen as one of the greatest threats to democracy, keeping people from obtaining the facts and frequently used to discredit media. We are therefore committed to defending responsible journalism and making trustworthy content more accessible.
Stimulating reading among children and young adults
The habit of reading among children and young adults is low in many countries. Reading, both in print and on screens, can benefit children's literacy.
Reading magazines and newspapers at an early age is an important step to developing a strong sense of well-being and citizenship later in life. Through literacy, children can access information and begin to understand and engage with society. They start making decisions based on what they know. They also begin to understand the context of these decisions. Reading comprehension and literacy is an essential foundation of democracy.
We know that many children use Readly. They read childrens' magazines on their own, or together with their parents. We want to contribute with as many opportunities as possible for children to find a reading interest and establish the habit of reading magazines. We therefore aim to have a large portfolio of magazines for children and young adults in all our existing markets. We also aim to cooperate with publishers to encourage parents to read with their children.
Minimizing environmental impact
We want to continuously improve our environmental and climate impact as well as our use of resources. As a business we strive to have the most energy efficient IT systems and equipment as well as continual upgrading to greener technologies. We encourage video conference calls instead of travel, and any travel and transport should as far as possible be by environmentally friendly alternatives to minimize environmental impact. We sort and recycle glass, paper, cardboard, plastic and hazardous waste. All in all we strive to reduce the amount of waste.
As a corporate citizen Readly is also committed to investigate the environmental impact of reading magazines digitally in general and using Readly in particular. For that reason, we have conducted a climate study to answer the question: how much carbon dioxide emissions can be avoided per read digital magazine if it substitutes a physical one. Thanks to Readly subscribers from 50 markets and 800 digital publishers worldwide, 83 million magazine issues were read digitally on our platform during 2019. As digital reading has lower climate impact than the printed equivalents, a total of nearly 2,600 tons of greenhouse gas emissions have potentially been avoided. This is equivalent to the emissions of producing and recycling over 500,000 mobile phones. Please read the full report here, including the foreword of Dennis Pamlin, Senior Advisor at the Swedish research institute RISE.
Equality and diversity
A strong culture of equal opportunities and diversity at Readly is something very natural in our workplace. Our people come from more than ten nationalities and we have a good gender balance where we are 45 percent women and 55 percent men. Our senior leadership team is represented by 40 percent women and 60 percent men and one third of the non-executive Board. of Directors, two out of six, are women. Appointments to job positions, rewards and personal success are determined based solely upon individual ability and performance. Readly does not tolerate discrimination in any form. Being part of the tech industry means that we, as anyone else, need to engage more to compete for the fewer female developers in comparison to the male. It also means that we have a responsibility to inspire and encourage more women to develop an interest in tech.
Code of Conduct
The Readly Code of Conduct incorporates the Ten Principles of the United Nations Global Compact, our values "the Readly Mindset" and what we at Readly generally consider to be proper and responsible behavior. It states our commitment to each other, principles for doing business, and our role in society. The code ensures that our actions follow the highest ethical and professional standards, hence is our foundation of sustainability at Readly.
What we expect of ourselves we also expect from those we do business with and those who are connected to us in any way. Mutual respect and trust are important to us and guide us when choosing partners. We require all our suppliers and business partners to also support and comply with the principles set out in our Supplier Code of Conduct.